Delta 8 Carts | 1 Gram
Making the delivery exceptionally convenient, our Superstrain Delta 8 Carts give you the ability to easily attach to your favorite 510-threaded vaping device and experience the remarkable benefits and powerful effects of our premium Delta 8 distillate. Allow your creative thoughts to run wild, enjoy an uplifting feel that keeps you going throughout even the hardest of days, and give in to the euphoric high that this fascinating cannabinoid has become known for.
Our Superstrain Delta 8 Carts provide a remarkable Delta 8 Vape experience from the first puff to the last. The cart is constructed of a glass material, providing exceptional durability. At the top of the cartridge is an ergonomic ceramic mouthpiece, providing incredible comfort to your lips. At the bottom of the cart is a male 510-threaded connector, which seamlessly attaches to any female 510 connectors. The tank has a 1mL capacity, using 1-gram of Delta 8 distillate and strain-specific terpenes. Delivering its performance, a ceramic coil is nestled within each cart, providing an optimal resistance, rapid heat-up time, a dense vapor production, and delivers the true flavor of our natural terpenes.
Delta 8 Carts act as one of the industry's most preferred methods of delivery. It is definitely the most popular choice when it comes to using Delta 8 and provides an amazing experience. Using Delta 8 Carts, you get to enjoy the whole act of vaping, which many find incredibly pleasing. There are many electronic cigarette vapers that vape without nicotine for the pure enjoyment and hand-to-mouth movement of vaping. In addition to the enjoyment of vaping, many people prefer it because of the flavors. Our Delta 8 Distillate is infused with a variety of terpene profiles to deliver certain flavors and effects to mimic a range of popular cannabis strains. We're able to achieve this by carefully sourcing high-quality terpene profiles and blending them at just the right ratio with our premium distillate.
Aside from the flavor and enjoyment of vaping, the control when using Delta 8 Carts is what many vapers are drawn to. Depending on your personal tolerance, you can control the level of Delta 8 you use by simply taking more or fewer puffs, small or large puffs. And then there are the effects themselves. Vaping Delta 8 Carts is a preferred method of delivery because of how quickly the effects act within the body. After taking just a few puffs, you almost immediately begin to feel the Delta 8 working throughout your body and eventually lead to the most comforting psychoactivity, which is more enjoyable and more tolerable than other psychoactive cannabinoids, such as Delta 9. If you are looking for the best way to enjoy Delta 8, Delta 8 Carts is definitely the way to go.
Superstrain Delta 8 Carts Review
GORILLA GLUE
Gorilla Glue is an Indica-dominant hybrid that offers a range of effects to brighten your day and make you more cheerful. With happy feelings running throughout the mind, this cross between Chocolate Diesel, Sour Dubb, and Chem's Sister is sure to provide a unique taste, as well as an earthy and pine aroma. Gorilla Glue gained its claim to fame as it has been recognized as one of the most potent strains, leaving its users glued to the couch.
SUNSET SHERBET
Sunset Sherbet is an outstanding Indica strain as well, offering up cerebral euphoria and an uplifting body high. Ready yourself for a pleasingly relaxed experience, no matter the circumstances you may face during. Its origins side with the popular strain, GCS, or Girl Scout Cookies. No matter its origins, Sunset Sherbet comes with its own unique taste of candy, making it wildly delicious and highly effective.
GRAND DADDY PURP
Grand Daddy Purp, otherwise known as "GDP", is one of the industry's most popular strains of all time, gaining extreme recognition for its incredible potency and effects. Gain a euphoric cerebral experience as your body is completely relaxed. Grand Daddy Purp is an Indica strain that is a cross between two of the industry's finest, Big Bud and Purple Urkle, a duo that offers a sensory spiking berry and grape aroma.
SOUR DIESEL
Sour Diesel is an iconic name in the cannabis industry due to its unique taste, smell, and potency. It is a Sativa strain that provides a level of calm mixed with cerebral excitement and uplifts you to spark greater creative thinking. Its taste and aroma come from a specific blend of terpenes that are skunky, lemon, and orange with an additional citrus flavor, resulting in an almost fuel-like taste.
KUSH CAKE
Kush Cake is an Indica-dominant hybrid strain that is known for its stunning taste of a vanilla sweet cake and earthy peppermint flavor. It offers strong physical effects that provide extreme comfort, while at the same time never leaving you feeling sedated. With a fascinating taste and potent effects, it is one that you will definitely appreciate.
PLATINUM OG
Platinum OG is an Indica cross between Master Kush, OG Kush, and a third parent that still remains a mystery. Despite its origins, it has become known for its potent effects that really pack a punch, and its soothing aroma and tasty flavor.
BLUE DREAM
Blue Dream is a Sativa-dominant Hybrid strain, which provides a full-body high that is incredibly relaxing, followed by cerebral rejuvenation. It is a strain that was founded on a cross between Blueberry and Haze strains, which gives way to a berry aroma to further help satisfy.
GELATO
Gelato is a Hybrid strain that originates from California when both Cookie Fam and Sherbinski strains were combined. The result was a strain that offers incredible cerebral excitement and deep physical relaxation. It has a taste of combined fruits and dessert, where the scent equally matches.
STRAWNANA
Strawnana is a Hybrid strain that many have enjoyed for its remarkably strong effects. Experience everything from being happy to be uplifted and ready to move forward in the day. It originates from both Bubblegum and Banana Kush strains, and man did the cross pay off, as its smoothie-like taste is definitely something that makes it worthy.
PINEAPPLE EXPRESS
Pineapple Express is one of the industry's most iconic strain names, but it's more than just a name. In fact, this Hybrid of Trainwreck and Hawaiian is rather potent, energizing, and brings out your thoughts and creativity in one. Its smell doesn't don't let you down either, boasting mangoes and apple, while its taste is a bit more complex with pine, pineapple, and cedar.
Superstrain Delta 8 Carts Features and Specifications 
Extracted From Hemp
Contains Delta 8 & Terpenes 
Size: 1ML
Amount: 1 Gram
Serving Size: 1 Puff
Total Delta 9: Below 0.3%
Product Includes:
1x Superstrain Delta 8 Carts
Customer Reviews
06/28/2022
Sean S.

United States
Great Carts!
All carts were labeled. I wish you all would bring back the plastic holders for the carts though. Shipping was okay. Flavors are amazing!
12/07/2021
John B.

United States
Delta 8 THC Carts
The item worked very satisficed.
08/03/2021
D H.

United States
VERY Pleased!!!
The ordering, the turn around, the product, the company…all were PERFECT!! Have highly recommended to others & will not buy anywhere else! Granddaddy Purp is PHENOMENAL!!!
06/02/2021
John B.

United States
Delta 8 THC Carts
Great cart will use again.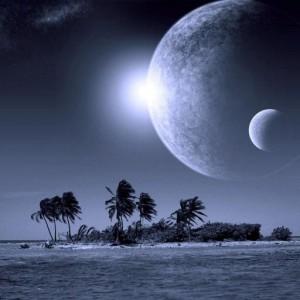 KK
04/17/2021
Kevin K.

United States
Superstrain for the win
I love all of superstrains cartridges that I have tried so far. Better than other places I've bought from. 1 or 2 hits and I'm good. Good quality abd price.